BD Laser Machine with "A" Red, "C" Green and "G" Yellow Jaws
$10,109.00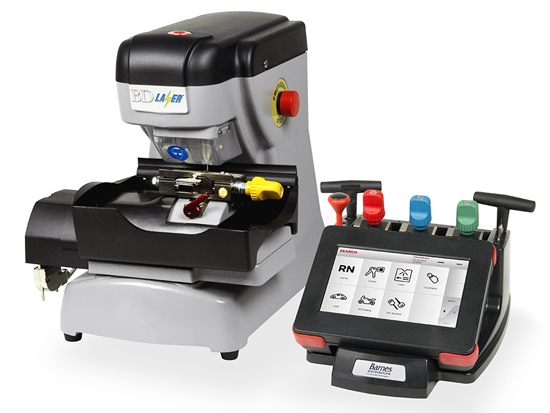 Click to view California Proposition 65 warning
Multiple high-security jaws offer increased key-cutting capability to 95% of high-security keys.

Click here to learn about affordable key machine leasing.



Features
Easy to use make, model and year search function.
Instant research by code, even with the partial input.
Resistive color touchscreen.
Software updates via the internet or flash drive.
Console stand offers organization and easy access to jaws and accessories.
Compact functional design.
Simplified procedures for maximum ease of use.
Minimum energy consumption.
Warranty: 3 years on parts, software updates and labor.
Technical
| | | |
| --- | --- | --- |
| Weight approx. | Machine body 36.3 / Console 1.7 | lbs |
| Power supply | 90-130V 50-60Hz / 220-240V 50-60Hz | V/Hz/A |
| Power consumption | 125W (50W in stand-by) | kW |
| Dimensions (L x W x H) | 11.8 x 14 x 13.7 | inch |
Other MSC Industrial Supply Co. (Class C Solutions Group) Products